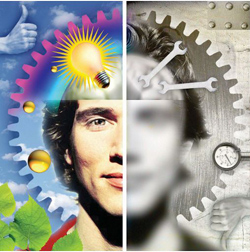 HARNESS THE TRANSFORMATIVE POWER
We harness the transformative power by acting in accordance with our core values while collaborating with business executives to craft relevant solutions that can be quickly and effectively operationalized.
CREATIVE
CLEAR-THINKING
STRATEGIC WITH
TACTICAL SAVVY
Business experience

Vertical industry breadth

Vast toolkit of consulting services

Robust, next-generation technology solution

Tools and methods to effectively leverage technology innovation
BONGO CREDO
INTEGRITY
Commitment to respect the dignity of those we serve and each other.
ACCOUNTABILITY
Obligated and willing to accept responsibility for our actions.
COMPASSION
Caring and respectful in our dealings with clients and each other.
COLLABORATION
Strong belief in the limitless possibilities of collaborative energy.
QUALITY
Client-focused on providing the highest quality services and products.
PASSION
Enthusiastic about identifying solutions that assist clients in achieving their goals while positively impacting those they collaborate with and serve.
REVOLUTIONARY LEADERS
A lot has happened over the past 30 years of business.  Globalization has been achieved largely in our lifetime through provocative and transformative initiatives. Our expert resources have infused beneficial organizational change across
Health Information Technology
Cloud Communications
Professional Athletics
Telecommunications
Education
Broadcast Media & Publishing 
Enterprise Technology
Food/AgriBusiness
Imaging & Video Gaming
Professional Athletics
Telecommunications
Real Estate & Development
It jazzes us to apply our experience to assist client-partners in solving pressing challenges. Together we make life better, near and long term.
EXECUTE WITH GREATER CONSISTENCY Business processes are strategic assets, both a source of differentiation and value to customers and shareholders. We collaborate with corporate users to define business models and operating strategies to optimize mission-critical processes. Our experience and industry