"at the confluence of near infinite potentials, creativity and critical thinking converge, to ignite insights that render revolutionary innovations to humanity's fundamental challenges."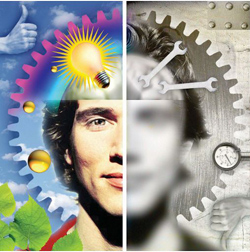 Who we are?
Strategicbongo, empowered by Demosophy, is the trusted, value-added resource that enables businesses to identify, adapt and achieve goals.
We assist clients with offensive and defensive strategies that engage effectively in all economic environments, affording businesses the resilience and agility necessary to navigate headwinds. Our passion resides in devising and managing organic growth strategies in the pursuit of operational excellence.
WHY BONGO?
Proven business experience
Extensive industry knowledge
Cutting-edge technology
World-class alliances
PROPELLING CLIENTS BEYOND THE NORM
Drive improvements in operational efficiency and productivity
Deliver compelling strategic business and marketing plans
Best manage risk and increase compliance
Elevate business intelligence
Afford methodologies to better understand and leverage technology
Cultivate strategic alliances
KNOWLEDGE, SKILLS, AND EXPERIENCE
Strategicbongo is the key resource for business executives to effectively identify and operationalize initiatives without taxing or redirecting existing resources away from critical day-to-day activities.
Clients gain peace of mind knowing that an expert network of thought leaders invest time and capital to stay abreast of the dynamic market conditions and technological advancements. The result affords clients a distinct competitive advantage — today and well into the future.
REVOLUTIONARY LEADERS
A lot has happened over the past 30 years of business.  Globalization has been achieved largely in our lifetime through provocative and transformative initiatives. Our expert resources have infused beneficial organizational change across
Health Information Technology
Cloud Communications
Professional Athletics
Telecommunications
Education
Broadcast Media & Publishing 
Enterprise Technology
Food/AgriBusiness
Imaging & Video Gaming
Professional Athletics
Telecommunications
Real Estate & Development
It jazzes us to apply our experience to assist client-partners in solving pressing challenges. Together we make life better, near and long term.
Expert Services and Advisory
EXECUTE WITH GREATER CONSISTENCY Business processes are strategic assets, both a source of differentiation and value to customers and shareholders. We collaborate with corporate users to define business models and operating strategies to optimize mission-critical processes. Our experience and industry